Financial services (banking and non-banking) entail collection of interest/EMI installments, which require companies to devices fool-proof mechanisms to minimize defaults. The use of handheld devices in such areas adds immense advantage to the value-propositions offered by these companies to their customers, that banking can be done at their doorstep. The added advantage of such door-to-door collections for companies is that of timely collections, as opposed to expecting the customer to pay the premiums / EMIs on the designated dates, or having to deal with cheque-bouncing and other defaults.
Solutions for Restaurants and hospitality industry involve receipt printing at various stages and in varying scenarios:
At the time of customer billing (Restaurant billing)

For linking the table orders to the kitchen (Kitchen order ticketing)

Generating Coupons/chits for self-service

Home delivery of food

Retail of food items within the restaurant/bakery

Mobile tills for queue-busting during rush-hours.
This market segment comprises of courier services, distribution companies and distribution channels of FMCG Companies, who require handheld devices to generate reports/receipts/Barcodes and QR Codes pertaining to the date/time/location/other details for large consignments that need to be distributed at various locations and their deliveries tracked in real-time.
Utility billing caters to on-the-spot bill generation for collecting payments from customers for subscribed services/purchased products. These include bill generation and payment collection for:
Electricity

Water

Cable-TV

On-site AMC services

Home-delivery – groceries, food, laundry/dry-clean services, merchandise via online shopping, medicines

Post-Paid Mobile Billing

Toll-tax
Essentially used for generating bills, our devices are extensively used on billing counters along with tablets/desktops/laptops via Bluetooth/USB. Our offerings for retail include:
2" Bluetooth thermal printer, 2" USB Thermal Printer, 3" Bluetooth thermal printer, 3" USB Thermal Printer, Magnetic Swipe Card reader
As convenient hand-carry, battery-backed receipt generating appliances, our devices add immense value towards automating and parking ticketing and generating entry and exit slips for vehicles availing the parking facility in public places such as hospitals, malls, theatres, stadiums, airports, railway / metro stations, shopping complexes. Offerings : 2" Bluetooth thermal printer, 3" Bluetooth thermal printer, Spare Batteries, Belt-attachable carry-bags.
This includes generating tickets for public/office/school buses, taxis and auto-rickshaws and meter-reading. Our offerings include: 2" Bluetooth thermal printer, pricol and pulsar meter integration, pre-paid loyalty card readers, in-vehicle battery charging accessory.
The healthcare sector uses several smart and sleek handheld devices for spot-checking of patients, so that the services can be delivered to the patient and to minimize the need for the patient to travel to the healthcare/laboratory facility.
Public Transportation Ticketing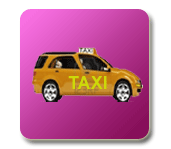 Education / Customized Hardware Design Services